March is National Cheerleading month, and while that makes for plenty of pep it also opens up room for more possible injuries. With our athletes likely practicing longer hours and pushing themselves even harder, it's important to be on the lookout for any possible accidents. Here are a few reminders for minimizing cheerleading-related injuries.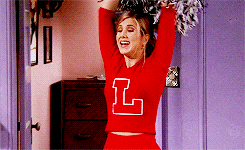 Follow rules and guidelines to the letter.
Cheerleading regulations are strict for a reason. Rules regarding forming pyramids, tossing, and other stunts are there to make sure athletes don't go beyond the limit of safety and put themselves and others in danger.
Strengthen your muscles.
Sprains and strains are common cheerleading injuries because of wear and tear. Ankle, neck, lower back, knee and wrist strains and sprains happen often in this field. Regular stretching and exercise are a must to not only stay in shape but build resistance and flexibility.
Come to practice prepared.
Whether you're a cheerleader or the parent of one, it's important to be smart and get prepared for the many possible injuries that can occur as a result of the sport. Bringing a first aid kit to training sessions and competitions isn't being paranoid, it's simply having foresight. Find a kit that suits you here.