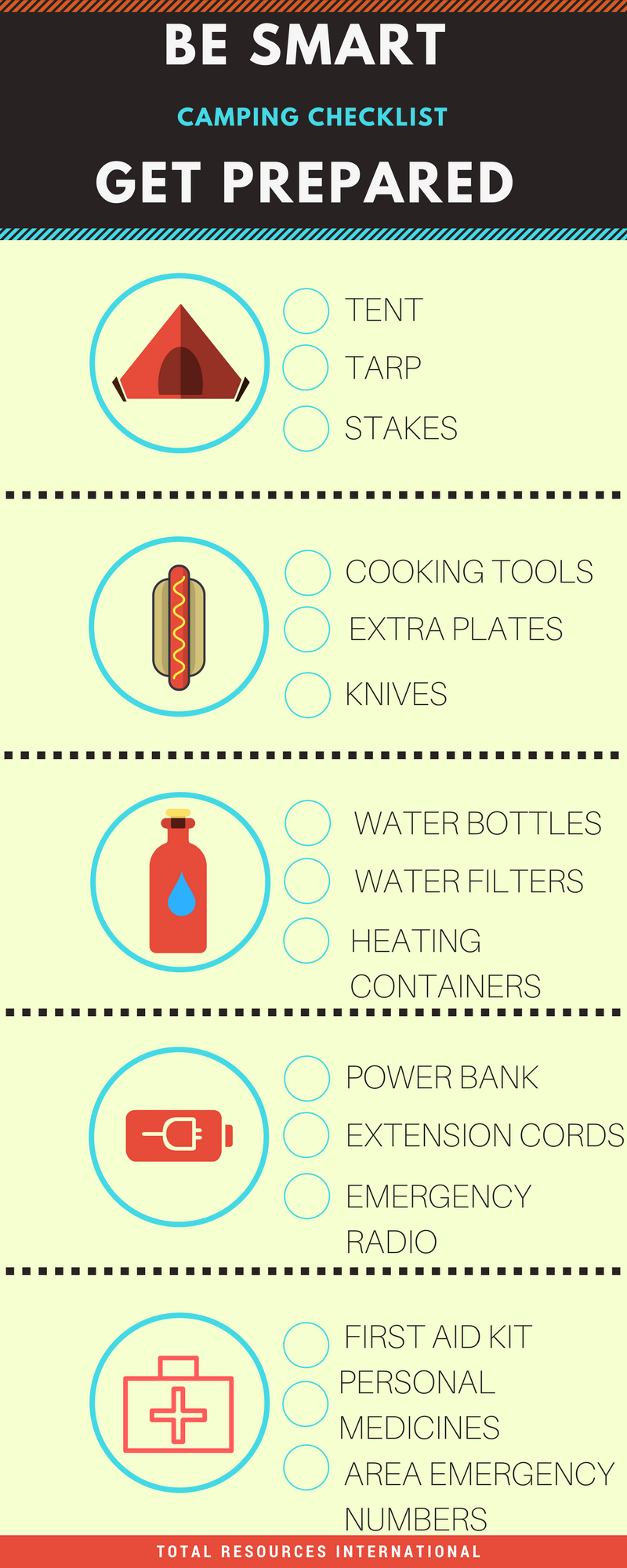 It's easy to adopt an anything-goes attitude when you set off on an outdoor adventure, but going camping entails more than grabbing a bunch of hotdogs and stuffing a cooler into the truck. We listed down some essentials you might've overlooked but will definitely be needing on your weekend trip:
SHELTER MATERIALS. While you might see plenty of pickup truck makeshift campsites on Instagram, many of those are neither safe nor very effective against sudden changes in weather. Or you may have booked a tent or a cabin at a site, but you never know when arrangements might go awry. Bringing an extra tent, tarps, and tent stakes not only keeps you prepared in case of an emergency, it also gives you more room to make adjustments should you decide to change some of your camping plans.
COOKING MATERIALS. Sure, you probably could live off of chips and granola bars for three days, but in case you decide to whip up something slightly more substantial, having basic tools like a lighter, a small pan, knives that are solely for use with food, and paper plates makes preparing a meal much more efficient and easier to clean up.
WATER CONTAINERS AND PURIFYING TOOLS. There won't always be a steady supply of clean water in every camping area, so having several refillable containers for when you do find a drinking station is extremely handy. Having a portable water purifier or at the very least, a heating container, also allows you to have clean water should you find yourself in an area where there isn't any.
BACKUP ELECTRONICS. More than being able to Snapchat the picturesque campsite you've set up, keeping your phone is alive is crucial in case of an emergency. You'll need a power bank in case there aren't any available charging sockets nearby, or an extension cords should there be limited slots. If you're headed somewhere with poor service, better pack an emergency radio just in case.
MEDICAL ITEMS. Personal medicines are a non-negotiable to-bring item on trips, especially if the meds are for serious illnesses that might be triggered by strenuous activity. Keeping a list of local emergency numbers is also a great way to prepare for a trip, in case an emergency requires you to call for help. And of course, nothing beats being smart and getting prepared by packing a first aid kit with you wherever you go. Shop for one on Amazon here.